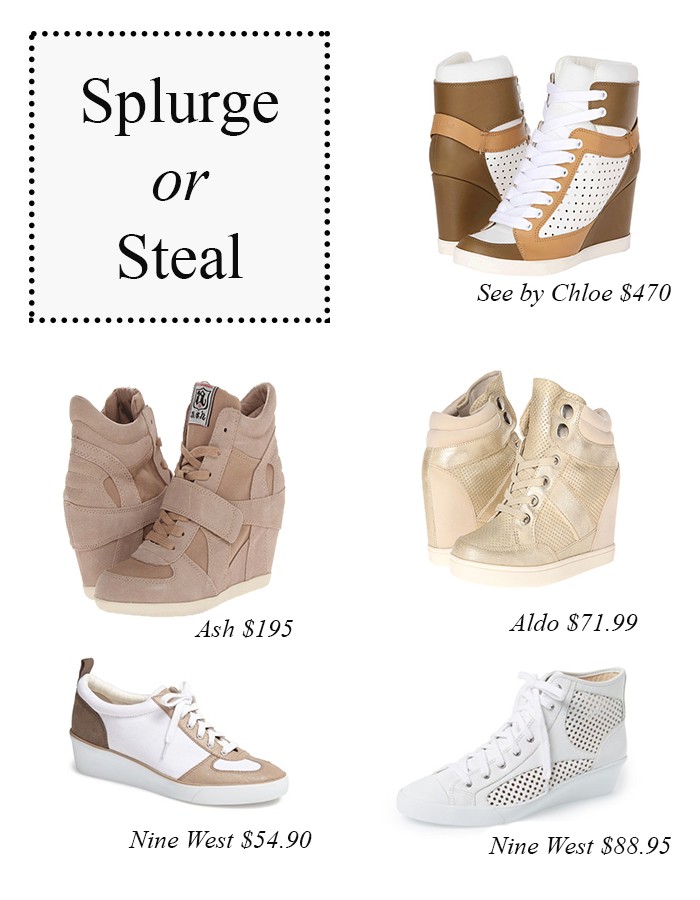 When I injured my foot couple of months ago, part of the healing process was practically living in tennis shoes. While I wasn't thrilled about that initially, I got really used to it and love that there are so many fun sneakers out there right now.
I'm still supposed to be in comfy shoes for the most part and I may be a little late to this trend, but I am really looking for a great pair of tan or gold-ish wedge sneakers for summer. They're technically still sneakers, so I think they'll help along with healing my foot, right? There are tons of great options out there at a variety of price points but these five are my favorite.
What do you think? Would you splurge or save on this one?
Click on the image above to shop, or use the links below: